Tart Cherry Hot Toddy Recipe
Are you ready for a really interesting drink that will knock your socks off?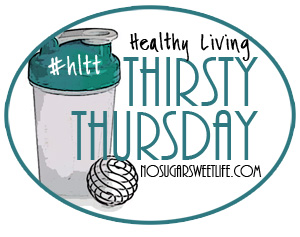 It's no secret that I've been drinking apple cider vinegar (ACV) shots for a while now. And it's also no secret that I sprained my ankle and have been doing everything in my power to heal quickly.
I've been focusing on an anti-inflammatory diet consisting of lots of fruits and veggies, as well as some that are known for anti-inflammatory purposes: Tart cherry juice, cinnamon and ginger.
Naturally, I combined ACV with the tart cherry juice and ginger. And since hot toddies were originally imbibed to help people get well, I decided to heat up my concoction before drinking.
Also, I may have stolen Mark's Dalek mug from him for this photoshoot.
Healthy Living Thirsty Thursday: Tart Cherry Hot Toddy
1 inch cube of ginger
12 oz tart cherry juice (could use ginger flavored <a href="http://www.cherbundi.com">Cheribundi</a> and forgo infusing the juice)
1/2 t ground cinnamon
1-2 oz ACV (depends how tart / strong you want it)
1 t honey
Slice the cube of ginger into smaller pieces and put into a mug with the cherry juice.
Heat in the microwave for 3-4 minutes.
Let sit for 10-15 minutes (until the ginger flavor has been soaked up — I'm sure there's a better way of doing this, but this is what I did).
Remove the ginger if desired.
Add remaining ingredients, and warm in the microwave if necessary.
Have you had any fun and interesting drinks lately?